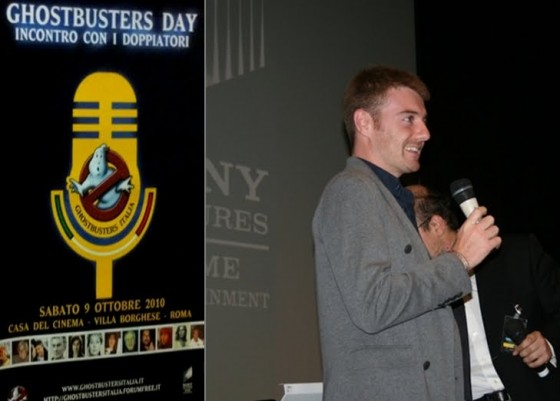 Stefano Paganini (nella foto) Sony Pictures Home Entertainment PM Catalogue, Animation and TV series, durante il Ghostbusters Day 2010 a Roma il 9 ottobre 2010 ha comunicato a tutti i fans presenti:
"Ho parlato di questa serata* con la mia capa a Los Angeles. Mi ha dato il permesso di anticiparvi che il copione di Ghostbusters 3 è stato approvato quindi la macchina è partita!"
*(Ghostbusters Day 2010 Roma, 9 ottobre 2010)
"I spoke about this night* with my boss from Los Angeles. She allowed me to let you know that the script of Ghostbusters 3 has been approved so the engine has been turned on!"
*(Ghostbusters Day Rome, october 9 2010)
Che notizia ragazzi!!!